Fiberglass Insect Screen Materials For Magnetic Insect Screen
Fiberglass Insect Screen Materials For Magnetic Insect Screen are by far the most cost-effective window screens in the market, more beautiful and solid than plastic window screens, cheaper than metal
Mesh Size

18x16 mesh

Color

White

Application

Anti Mosquito Flies Pest Control

Packing

10 rolls each weaving bag
PRODUCT DESCRIPTION
Fiberglass insect screen which is a short name for PVC coated fiberglass plain weave screen, is also called fiberglass window screen. Fiberglass window screen is made of fiberglass yarn under the process PVC coating, plain weaving, and high temperature fixing to ensure beauty, flexibility, rust resistance and corrode resistance. Fiberglass window screen is economical and practical, so it is extensively used on windows and doors of residential buildings, office buildings and many other places.
Our fiberglass insect screens have been designed to exceed current market requirements and we can design and manufacture products around our customers' needs.
SPECIFICATION
Material: fiberglass wire with PVC coating.
Weave: plain or leno.
Wire diameter: BWG 31 - BWG 34.
Mesh sizes: 24 × 24, 22 × 22, 20 × 20, 20 × 18, 18 × 18, 18 × 16, 17 × 17, 16 × 16, 16 × 14, 14 × 14.
Width: 32", 34", 36", 40", 42", 48", 60", 72", 84".
Length: 25', 50', 80', etc.
Weight: 115 g/m2, 120 g/m2, 130 g/m2, 150 g/m2, 180 g/m2.
Color: gray, black, white, green, yellow, gray white, and other colors are available.
FEATURES
Heat resistance, corrosion resistance & moisture resistance.
Good ventilation.
High strength and stable structure.
Non-toxic and odorless.
Filter UV radiation automatically and protect the family health.
The gray and black color can reduce glare and improve visibility.
Easy to install and clean.
Long service life.
Full of bright and vivid color.
APPLICATION
Fiberglass insect screen is usually used on windows or doors screens to keep out insects, such as the mosquitoes, flies and bugs in the residential areas, office buildings and other places. Because of being able to filter the UV radiation, it can be applied on the patios and balconies.

PACKAGE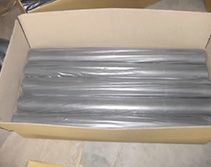 Per roll in blister packaging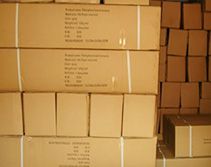 Poly bag and carton box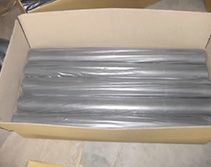 Delivery by air or by sea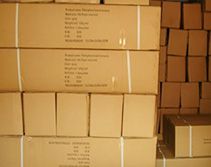 We accept the customization
Get A Quote
If you are interested in our products and want to know more details,please leave a message here,we will reply you as soon as we can.